Making the Most of your Visit to Petra
you can see the main sites of Petra in one day, but you will miss
seeing the extraordinary landscape and monuments in the outlying areas.

 

For this reason, we suggest you plan to stay
at least two days (preferably three) and enjoy some hiking and
horse trecking in Petra and Little Petra.  If you stay even longer there are many day trips from Petra to choose from, even a desert four wheel drive tour of Wadi Araba. 
Hiking and Horse Trecking
in Petra and Little Petra 


If you stay two days you can visit all of the main sites of Petra and leave visiting the Monastery until day two.  On day two we suggest you start by visiting Little Petra and then from Little Petra walk the "backway" to the Monastery in Petra along an ancient Nabatean trail.  On the way, you will pass a neolithic village, cross farmland and then walk up to the Monastery through amazing rock formations with glorious views of Wadi Araba. This hike takes about 4-5hrs (until you reach the Monastery) and we recommend you take a Bedouin guide. Afterwards, instead of walking back to camp, we can pick you up at the main entrance to Petra or from the Bedhul village and give you a lift back.  If you stay three days, you can either ride a horse or walk up Mt Heroun with an ascent of about 500m. This is the highest peak of the Petra mountains.  At the top there is a shrine dedicated to Aaron, the brother of Moses.  The round trip on foot takes about 7 hrs and 3-4hrs by horse.

Day trips from Petra - Keep Exploring!
For those who can stay longer, there is also the option of taking day trips to some of the other places close.  For instance, you can take a desert four wheel drive tour of Wadi Araba.  Many visitors to Petra do not get an opportunity to explo
re Wadi Araba - the 150km long desert valley situated between Jordan and Israel.  In fact, it is a section of the Great Rift Valley. The narrow road down to Wadi Araba passes through rugged mountain terrain with panoramic views over to Israel.  The road itself is worth the trip!  In Wadi Araba there are sand dunes up to 30m high, palms, the occasional oasis and plenty of camels.  Sitting at the top of a sand dune is the best place to watch the sun go down.  After sunset, you return to camp for dinner.

Just a half hour drive from the camp, Shawbak Castle is perc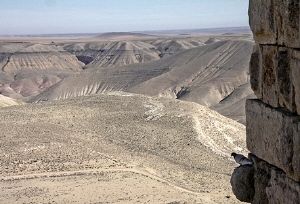 hed on a hill 1,300m above sea level.  The views are tremendous.  The castle was built in the early 12th century by the crusaders and fell to Saladin's troops in 1189. While much smaller and less well preserved than Karak, it is very atmospheric as few people visit and it is not surrounded by other buildings. You can leave after breakfast to visit it - and be back to the camp by lunch.  There is also a great day trip that includes Shawbak Castle, Dana Village, the Dead Sea and Wadi Hasa. After a walk around the castle you go to Dana Village perched on the edge of Wadi Dana.  The village is a small cluster of stone built Ottoman cottages and the villagers support themselves through ecotourism and arts and crafts. After walking around the village and the terraced organic gardens surrounding it, you continue to the Dead Sea for lunch and a swim.  After that you head to Wadi Hasa (weather permitting) before returning to camp for dinner.
Another day full of really different experiences is Aqaba via the "back road" for lunch and a snorkel.  Most people take the more direct route to Aqaba along the Desert Highway - but they miss out on the awe inspiring scenery of the "back road" from Rajif.  This drive to Aqaba takes you down to Wadi Araba through immense and vastly different mountains and rock formations of all different colours. Once in Wadi Araba you drive through the desert (beside Israel) to Aqaba for lunch (fresh fish?) and, if you like, a swim and perhaps some snorkeling in the famed Red Sea reefs. 

There is so much to see in this country and Wadi Rum is another one of those places that has to be seen to be believed.  If you are short of time but would still like to visit Wadi Rum, we can arrange a day trip for you.  You can even take a short camel ride through the red sands - it's a wonderful experience.
The camp is in a great location for 
Paragliding
.  If you have your own gear we can take you to perfec
t locations where the wind blows in the right direction most of the year round. We can take you to your starting point and pick you up where you land.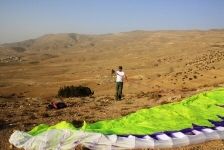 This is the place for horses and you can do
Horse Trecking
f
rom two hours to two weeks! For example, a horse treck up Mt Heroun and back takes about 3-4hrs but for those with more time and taste for adventure can horse treck for 7 days through the mountains and down to the wilderness and sands of Wadi Araba, sleeping under the stars with breakfast, lunch and dinner cooked on an open fire.
We hope this information helps you plan your trip and inspires you to try some hiking and horse trecking in Petra and Little Petra and take a day trip from Petra to further explore this beautiful area.